Have just finished watching

Nanny Mc Phe

e

. weeee~ *dancing on the floor*
hey heyy, wake up Sarah!
ME: no, i was just excited to watch that sstory! u know, the magic was just awesome and I'd love to meet the kids. hahaa. see, what happned to me? nutssss? LOL. ROTFL.
BLOG: What lessons did u get?
ME: i've got so many lessons. i forgot the stage on how the nanny establish the lessons to them stages by stages, but i know there are five., what i can list are: to help each other, have faith(i know its the last), to share,tooo,, okay, i forgot two more. hehe. so sorry :P
BLOG: yeah i know ur very excited after u have whatched

Karate Kid

, dont youu?
ME: hahaha. right right! and i succeed not to sleep! huhu. biasanya tidur je. huu :D
ME AGAIN: is this crazy to talk with blog since blog cant talk verbally? LOL.
SO ENTERTAINING, MAN! :DD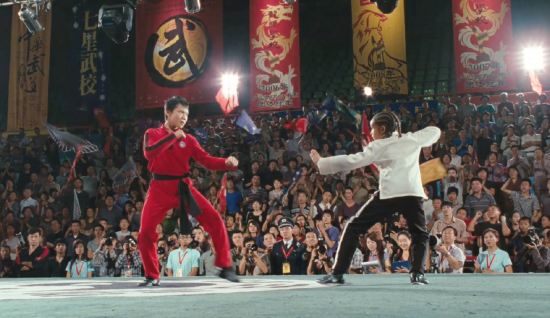 THE BOY WILL WIN, I KNOW. Tehehe. NICE ONE! :DD
Look, he has muscles! sexy! ;p ;p LOL
LOVE THIS WHEN HE TOOK THE BOY TO TEACH KUNGFU. HAIYA!!
P.S: Im sorry for being crazy watching movies this lately. huhu
BACK TO REALITY: happy fasting, people. its the

last ten Ramadhan

. have faith in Allah to grant us

lailatul qadr

. good luck! :)
Sila LIKE! XD