Assalamualaikum..
Hai semua orang. salam kat atas tu sila jawab. Kalau tak jawab, berdosa. Kalau jawab, tanda sayang. :3
Ekekeke~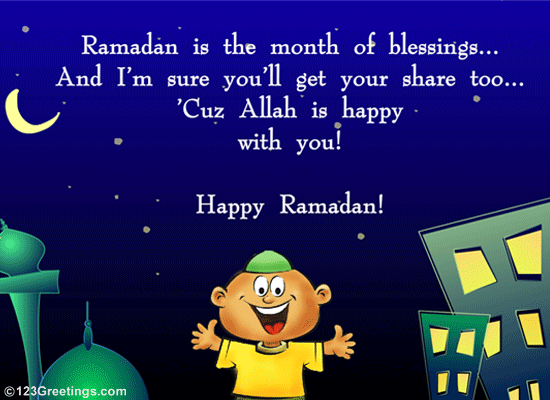 HAPPY RAMADAN ;)
okay, yang ni saya nak amik dari status kat facebook.
boleh klik di gambar untuk tumbesaran gambar yang baik xD
Macam ni. Just nak luahkan bahawa, lelaki tersebut (yang telah cukup syarat-syarat tu), adalah golongan lelaki yang kita boleh humban ke dalam perigi atau telaga yang berisi air keruh berwarna hitam dan amat busuk baunya. Zzzzzz Annoying betul kau weh! Bukan nak tunjuk emo la, tapi geram. Kalau perempuan yang tak puasa, boleh lagi husnuzzon, tapi bila dah kenal org tu, dan dia dh CUKUP SEMUA SYARAT, hangin jugak la satu badan. Apabila bukan sekali dua buat benda jijik camtu, aku cuma harap kau berubah lah. juga teguran untuk diri sendiri. nauzubillah. Kena sedar la.
Lets make it straight.
Awak tu lelaki, nanti nak pimpin bini dan anak-anak, tapi perangai macam tu, camane nak pegang bahtera keluarga nanti? T_T semua bini dan anak-anak pun tak reti puasa la? (taken from drama melayu tv3 suku- Ramadan Terakhir)
Komen: cerita tu banyak pengajaran. Sila-lah tonton *tiba-tiba. haha*
P.s: today is the third day of Ramadhan. Semoga sempurna puasa hari ni.
Happy fasting everyone! :)
InsyaAllah penuh solat terawih, selagi dibenarkan oleh-Nya ^_^
Sila LIKE! XD